Power Rankings
Season XV – The Thanksgiving Edition - November 23, 2017
Jordashians (Black) (Champions!):
I'm grateful Jordan got to the DCGFFL mountaintop with his best league and college friends. We should all be so lucky. Her deserves a sincere, shade-free congratulations. Great work, Captain.
I'm thankful Daniel Allen's reportedly coming back in the spring to, in his words, "show (Jordan) how it's really done." Can't wait to see how you try cheating the system, "Rookie."
Most of all, I'm thankful that a winning Smiffy is a fabulously-dressed Smiffy is a happy Smiffy is a Smiffy that doesn't have anything to bitch to the board about.
AC Slaters (Slate) (Bridesmaids):
I'm thankful the League had a Cinderella story to root for in the championship game. I was disappointed — we all were, alas — their Pumpkin Carriage turned back into Dameron's ass in the second half. "Bippity, boppity, bloop."
Whorange (Safety Orange) (All Straight or Taken):
I'm grateful for Cam's MVP-worthy season. On offense, he boasted a league-best 17 touchdowns. On defense, he nabbed 3 INT's and made a 3-safety set with the likes of Bryan Sanders look formidable. Yes, #Haters: This is another shade-free shout-out.
More so, I'm thankful Golden Whistle-winner Brandon Waggoner knew better than to throw a flag on Steve Gong's Oscar-worthy flop to end their semifinal. You tried it, Captain.
SandJobs (Sand) (Semifinalists):
I'm thankful the league could claim one true, great, perfectly wholesome team this season. TJ and Mark's 'Jobs were talented, positive, hard-working, and successful. No Power Ranking author — not Binder, not Cam, not even Jamar — could shade them. And neither can I.
Look What Your Baby Blue (Baby Blue) (Quarterfinalists):
The league's grateful it gets to spend 10 weeks a year ogling at the masterpiece of 'otter' perfection that is Chris Hobbs. See you next fall!
Milk Me (White) (Put Out of their Misery):
I'm grateful Matt Nix's captaining this season inspired so many others to take his place next year.
Katniss Everqueens (Forest) (Underperformed):
I'm thankful for Evan Binder's impressive, 15-touchdown, breakout season. And for that other, combined, 1 touchdown that Lindsey Walton and Will Jackson got to catch.
#AllReceiversMatter, Bill.
Bananagrabbers (Power Yellow) (Collapsed Under the Weight of High Expectations):
The rookie Bannagrabbers — Vincent, Patrick, David, Fernando! — are grateful Momma Santos won't be yelling at you anymore. (He's my problem now, kids.)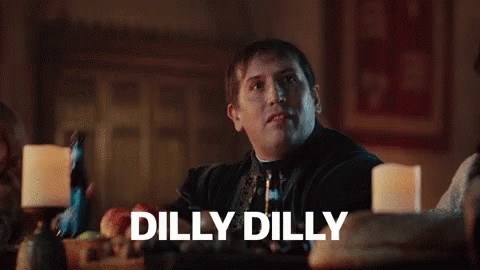 Jacked O Lanterns (Orange) (Disappeared):
I'm grateful Mitt Romney was never president, RJ.
Power Blue Pussy Whips (Power Blue) (Beat by a Better Blue):
The league's grateful its prayers were answered and a new long-haired, gay, quarterback has emerged to challenge the seasons-long championship run of straights. (I'm only a little salty it isn't me.)
Get In My Kelly (Kelly Green) (Dispatched):
Kyle's future teammates will be thankful the league's new Director of Fields has no excuse for ever showing up to games late. Ever.
Plums Of Steel (Purple) (Still Fighting):
Joe Heron's thankful for Charlie Salem Award-winner, Sam Brown, the only poised, patient, cooperative player on Purple this season. Should anyone on this Family Feuding team ever share a huddle again? Survey says?!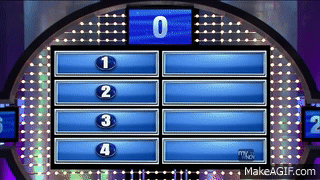 Buns of Teal (Teal) (So Nice):
I'm grateful for Sean Karson's and Dylan Eike's jersey bottoms. Your unmentionables (or lack thereof) were the only thing that made your team mentionable.
Diamonds in the Scruff (Graphite) (So Pretty):
I'm grateful for Graphite's sideline eye candy: Dan's Rachel, Alonzo's John, Sean's twinks. This offense can sashay away. But y'all?
Euron Gayjoys (Navy) (Resting Peacefully at Shady Oaks):
I'm grateful for this season's first-time captains: Namely, DJ Destroya (a.k.a: Kori Levi-Minizie). Cheers for asking all the right questions, doing all the right things, and keeping your head up through it all.
Pink FlamingHos (Pink) (Horrendous):
I'm grateful for silence. It's precious. Just like you, Daniel.
Queens of WesterHOES (Royal Blue) (Absent):
I'm thankful for friends and teammates who you can always count on to be there for you. (Except for Week 8. That one didn't count. And the playoffs, too. Those either.)
Green Eggs & D (Neon Green) (THOTful):
I'm grateful for free condoms and screenings available at Whitman-Walker Health Elizabeth Taylor Medical Center at 1701 14th St NW. And screen-captured Snaps.
Red THOT Chili Peppers (Red) (Free):
I'm grateful that Long Diep's agreed never to draft Andy Allen again, and that he's free from a years-too-long, unsuccessful, tumultuous relationship.
One down, Andy. Levert to go.
GoldiCocks (Gold) (😍):
You found the end zone just 16 times this season, but I'm thankful you found much more than that.