Power Rankings
Season XVII – Week 7 (Author: Jamar Walker) - November 6, 2018
S17 - Magnums (Gold) (6 - 1):
Dear AJ – No-Shave November is not for everybody. You showed up at the fields on Sunday serving To Catch a Predator realness.
S17 - Call Me By Your Team Name (Columbia Blue) (6 - 2):
This team is my pick to win it all. They are athletic, have 85 feet in receivers, and are mostly not bad to look at. They won't be mistaken for the smartest bunch thanks to Sam Benton who, when he heard that I saw my orthopedic doctor, asked me where my dentist was located.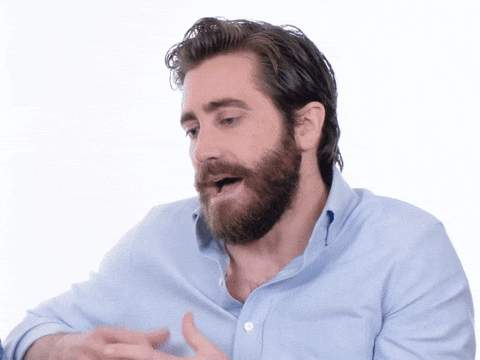 S17 - Green Eggs and Cammas (Kelly Green) (6 - 2):
Short-handed without Mark "Gimme Dat Pinga" Japinga and Brett Chambers Island, QB Bill Cammas' ability to turn Jose Cuervo talent into Patron goodness is just special. Now if only he could turn Dewayne Alexander's hands into those of a good receiver, he'd truly be a miracle worker.
S17 - Biscuits & Navy (Navy) (6 - 2):
Captain Levert James was relegated to rushing duties on Sunday because his star rusher had an audition as an extra on Tyler Perry's: Meet the Browns. We hope it went well, Bradley!
S17 - L.I.M.E. (5 - 2):
Another team on a bye leaving me with little ammunition. It is my sincere hope that during this time off, Kirk Yancey returns his basketball shorts to the 90s where they belong.
S17 - Silver Fox Holes (5 - 3):
QB Brandon Waggoner has thrown six times as many interceptions this season than he did all of last season. Worry not, Brandon.  At least you have those lively Adam Strasberg team gatherings to look forward to (said no one ever).
The team brunch be like…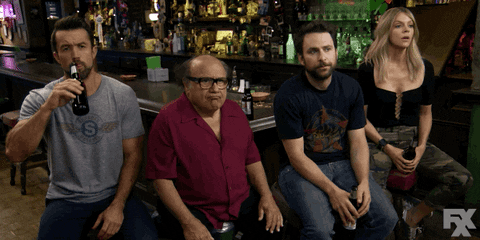 Coincidentally, this is the same number of players they usually have at the fields.
S17 - White (5 - 3):
Team Casper and BB continue to underachieve. I wonder how long before Captain Bryan Sanders has to awkwardly pull the plug on this rookie QB experience.  Look at the bright side though, buddy. If this football thing doesn't work out, you and your band of white twinks can spend the offseason trying on bikini underwear for old man JJ.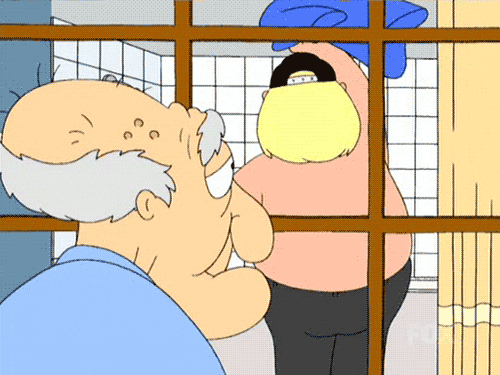 S17 - daffoDILFS (Power Yellow) (5 - 3):
On paper, this team is way too talented not to be at the top of the league and then…..Lou drops back to pass, and you realize that Jordan could have won that title more easily if he was just tossing the ball to himself.
S17 - Bringing Sexy Black (5 - 3):
Freed from the bondage of Derrick, QB Andy Pratt is soaring under the leadership of Captain Joe Herron. Supplemental addition LuLu Phillips and her new found hands have turned this team into a contender…for 8th place.
Nevernudes (Power Blue) (5 - 3):
I know practically nothing about this team or anyone on it. Incognito (read: boring) is just the way Sean Karson likes it.  Next.
S17 - Reddy, Ready, Red (4 - 4):
Live look at John Boyd's teammates ushering him off so that another could take his place: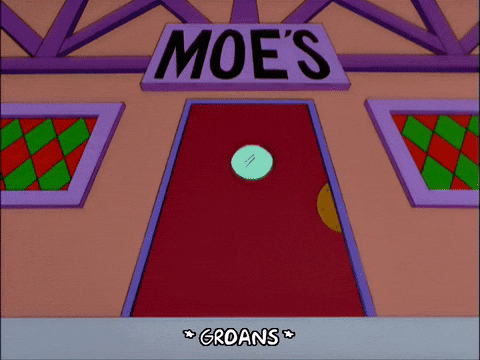 S17 - Purple Parrots (4 - 4):
Mike Hess, after a failed 2-point conversion: "C'mon, D. Mitch, throw it in there, I'll catch it, baby." Mike Hess after every ball subsequently thrown in his direction: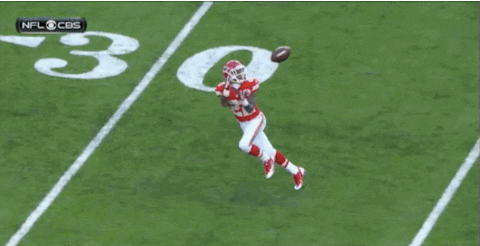 Cut to Donald giving him the side eye your black Grandma gives you when you don't finish your plate.
S17 - The Shock Tops (Power Orange) (4 - 4):
I am so glad that work kept me from writing these three weeks earlier.  At that point, my husband's team was 1-4, and anything I said likely would have resulted in divorce.  Now riding a 3-game win streak and momentum heading into the playoffs, I'm just over here doing my best Gabrielle Union:
S17 - Crimson Ride (3 - 5):
Last season Donald delivered a beautiful rendition of the national anthem.  I received many congratulatory messages from folks that evening including a certain someone who currently plays for Crimson. I wonder if Chuck Roth also thought he was sacking me instead of Donald on Sunday.
S17 - Hunter Green (3 - 5):
The Hungters came up a wee bit short on Sunday.  Perhaps a dose of Horny Goat Weed might liven this bunch up and do the trick. Speaking of tricks, Captain Clay Arnold drafted three furry guys, a daddy chaser, a THOTful trainer, the ever "friendly" AJ DeGarmo and Brad Allen, and a guy that keeps a camera permanently attached to his hand. I see you, boo.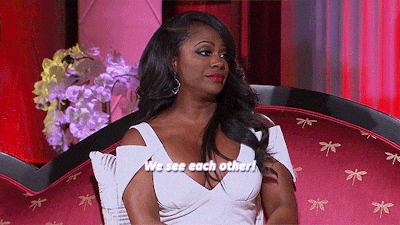 S17 - Teal (3 - 5):
Captain Vincent Thirstiver caught a 5 yard pass (yes girl, we were just as surprised as you were) and proceeded to gazelle on down the field 60 yards for a touchdown. The only thing more surprising than that catch and run: He was being chased by a team comprised of Andy Allen, Will Chappell, and Jeremy Steslicki….and he didn't choose to get caught from behind.
S17 - X's and Hoes (Royal Blue) (2 - 6):
Good thing Team RuPaul's Best Friend Race has purchased that grill. It'll make tailgating the playoffs after that inevitable 9am loss so much easier.
S17 - Flaming Hot Cheeto Dust (Orange) (1 - 7):
One team's captain quit. Your captain left you high and dry to go gallivanting up and down the West Coast, jumping in and out of coffins, while wearing a dirty daddy shirt.  That coffin pic was fitting, though, because your season is dead.
S17 - Pink (1 - 7):
I refuse to shade backup QB Stu Shaginaw and Captain Alonzo Mable as a result of the 54-0 shellacking this team took while only fielding 5½ players. So let's go straight to the source of this team's woes, the ducks the starting QB has been throwing all season.  My top-notch research group discovered that the popular Nintendo game Duck Hunt was released on April 21, 1984. Almost exactly a month later, QB Earl Armstrong was born. Coincidence? Hell yeah.
S17 - Grill on Grill Action (Charcoal) (0 - 8):
Per Wikipedia, " 'the captain goes down with the ship' is an idiom and maritime tradition that a sea captain holds ultimate responsibility for both his ship and everyone embarked on it, and that in an emergency, he will either save them or die trying."  The captain of this ship was like…