Spring 2019 Season XVIII Wait List
Registration for the Spring 2019 season is still open. However we can only accept registrations for veteran players as there are no more New Player Workshops scheduled before Wednesdays draft.
Key information for Season XVIII:
Schedule: Season XVIII will start March 3rd 2019. We will have 9 weeks of regular season games on Sundays only. No regular season games will be scheduled for Fright Nights. We Will have a bye week for Easter on April 21st. Playoffs will be Sunday, May 12th 2019, and the Semifinals and Championship will be on Sunday, May 19th 2019.
New Payers: Can register for the supplemental draft. Look for updates in the next couple weeks.
Season XVIII Registration
---
Season XVII, Playoffs Video
---
DCGFFL Apparel
Want some DCGFFL Under Armour gear?! Check out the new DCGFFL Squad Locker Store!
******Between now and Nov 1 use code "DCGFFL15" to get 15% off!****
https://teamlocker.squadlocker.com/…
---
Recreation League
The Recreation League is a supplemental league that runs in tandem to the regular league. It's primarily for those who want to develop their skills, try new positions, or try out the DCGFFL for the first time.  The Recreation League is open to everyone, even those not playing in the regular season.
Games will be played on Fridays at the Brentwood Hamilton Fields (1300 6th St NE)
Look for more information on the spring 2019 Rec League coming soon.
Get the latest Rec League schedule, scores, and statistics here.
---
Upcoming Events
Welcome to Washington D.C. Gay Flag Football League
Welcome to the website for the DC Gay Flag Football League (DCGFFL), DC's only gay flag football league. The DCGFFL started informally in 1994 and became an official league in 2010. Since its early beginnings, the league has grown from 14 players and 2 teams to about 300 players and 22 teams!
Games are played on Sundays between 9:45am until 2:30pm at Carter Barron Fields at 16th and Kennedy (right next to the Fitzgerald Tennis Center), and select Friday nights at Brentwood-Hamilton Fields.
The league is open to all skill levels, from those who have played for years to those who have never been on a football field. Additionally is it a fellowship for both straight and gay individuals. Come check out our games, meet some amazing people, and consider joining us as a player.
As the league motto says: Get off the bench, and get in the game!
Recent News
Registration for the Spring 2019 season is still open. However at this time you will be placed on the wait list. Wait List: As of now we can only accept registration for veteran DCGFFL players. There are no more New Player Workshops scheduled before Wednesdays draft.  Schedule: Season XVIII will start March 3rd 2019. We will have
>>Read More
The Kozaks
Flamin' Hot Cheeto Dust (Orange) (1 - 8):
The 7 who (almost!) could. While we didn't take the W – our ladies were Flamin Hot and werked up and down the field against Gold. With a co-sack by yours-truly and Linda, a TD and pick from Linda, another sack from moi, and some sick cone work  by Kat – we ladies ruled the school.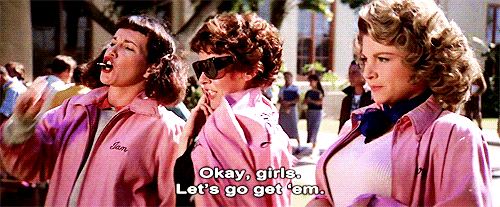 >> Read More
Dirty Goose Conference
Division A
Call Me By Your Team Name (Columbia Blue)
(7 - 2)
L.I.M.E. (Neon Green)
(5 - 4)
Plain White Tease (White)
(5 - 4)
Tealbaggers (Teal)
(3 - 6)
Division B
Biscuits and Navy (Navy)
(6 - 3)
Reddy, Ready, Red (Red)
(5 - 4)
Hungter Green (Hunter Green)
(4 - 5)
Flamin' Hot Cheeto Dust (Orange)
(1 - 8)
Grill on Grill Action (Charcoal)
(1 - 8)
Absolut Conference
Division A
Silver Fox Holes (Silver)
(6 - 3)
Nevernudes (Power Blue)
(6 - 3)
Bringing Sexy Black (Black)
(5 - 4)
Crimson Ride (Crimson)
(3 - 6)
Rosé All Day! (Pink)
(1 - 8)
Division B
Green Eggs and Cammas (Kelly Green)
(7 - 2)
daffoDILFS (Power Yellow)
(5 - 4)
Purple Parrots (Purple)
(5 - 4)
The Shock Tops (Power Orange)
(4 - 5)
X's and Hoes (Royal Blue)
(3 - 6)