Season XV Waitlist Registration
DCGFFL Open Registration is FULL! Waitlist Registration now available.
In order to join the waitlist, please fill out the Player Registration Form
---
Spring 2017 End of Season Video
---
Upcoming Events
Captain/QB Pairing Announcement Party August 16
Have you been missing football? Because I have. You know where I'm going to get my fix? DC9's rooftop at 7:30pm on Wed. August 16th for our Captain-QB Pairing Announcement!
We have new captains and fresh QBs ready to try their
>> Read More
Washington Blade 5th Annual Sports Issue Party August 24
Celebrate the launch of the Washington Blade Sports issue with Special Guest Editor Lori Lindsey! Find out all the details of the new DC United Stadium and United Night Out!
Special giveaways and more!
DC United Audi Field Preview Center
500 Penn St NE
Behind
>> Read More
Welcome to Washington D.C. Gay Flag Football League
Welcome to the website for the DC Gay Flag Football League (DCGFFL), DC's only gay flag football league. The DCGFFL started informally in 1994 and became an official league in 2010. Since its early beginnings, the league has grown from 14 players and 2 teams to about 300 players and 22 teams!
Games are played on Sundays between 9:45am until 2:30pm at Carter Barron Fields at 16th and Kennedy (right next to the Fitzgerald Tennis Center), and select Friday nights at Brentwood-Hamilton Fields.
The league is open to all skill levels, from those who have played for years to those who have never been on a football field. Additionally is it a fellowship for both straight and gay individuals. Come check out our games, meet some amazing people, and consider joining us as a player.
As the league motto says: Get off the bench, and get in the game!
Recent News
Take a look at our Season XV Calendar to make plans for the rest of your year! Tuesday, July 25th – Season XV Returning Player Registration Opens Thursday, July 27th – Season XV Information Meeting Saturday, July 29th – Pre-Beach Bowl Skills and Referee Clinic Tuesday, August 1st – Season XV New Player Registration Opens
>>Read More
Power Rankings
Scarlett O'HeyBoys (Crimson) 4 - 0:
Congratulations to the first girl QB super bowl winner GAYJ Reust! I don't know why you gagging, she bring it to you every week. The support Crimson received from the crowd was incredible. As in my parents are incredible and the only ones that cheered for the Scarlett O'HeyBoys. Best. Team. Period. #todd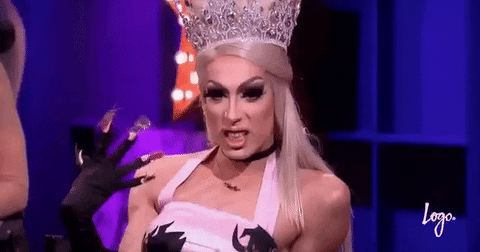 >> Read More
Blade Conference
Division A
Take Olive It (Olive)
(10 - 0)
Ca$h me outSKY (Sky Blue)
(6 - 4)
Cockwerq Orange (Orange)
(4 - 6)
SUB-Marines (Navy)
(1 - 9)
Division B
Lime Lick Maneuver (Lime)
(8 - 2)
Irish Creamers (Kelly)
(8 - 2)
Squirtle Squad (Cerulean)
(4 - 6)
No TEAl No Shade (Teal)
(3 - 7)
Hardwood Forest (Forest)
(2 - 8)
Uproar Conference
Division A
Blac Chyna (Black)
(7 - 3)
Lit AF (Charcoal)
(7 - 3)
White Russians (White)
(3 - 7)
Kung Fuchsia (Fuchsia)
(2 - 8)
Division B
Scarlett O'HeyBoys (Crimson)
(9 - 1)
Rose Before Hoes (Pink)
(7 - 3)
Jew Kids on the Block (Royal)
(7 - 3)
Dandy Lions (Yellow)
(5 - 5)