Announcing the DCGFFL All Star Game!
Don't wait! Buy your tickets for the DCGFFL All Star Game at the Verizon Center on June 3rd!
---
Spring 2017 End of Season Video
---
Upcoming Events
All-Star Game & Night Out With the Valor June 03
We are bringing back the DCGFFL All-Star game in style…at the Verizon Center!
Let's bring DC Pride in in style with an amazing showing and cheer on the Washington Valor Arena Football team afterwards!
Click Here For Tickets 
First 100 Tickets for
>> Read More
Walk With Pride! June 10
Season XIV may be over, but DC Pride is just about to kick off!
Let's get in #formation for the annual Capital Pride Parade. March with your team- and League-mates and the Washington Blade, a DCGFFL MVP Sponsor
>> Read More
Welcome to Washington D.C. Gay Flag Football League
Welcome to the website for the DC Gay Flag Football League (DCGFFL), DC's only gay flag football league. The DCGFFL started informally in 1994 and became an official league in 2010. Since its early beginnings, the league has grown from 14 players and 2 teams to about 300 players and 22 teams!
Games are played on Sundays between 9:45am until 2:30pm at Carter Barron Fields at 16th and Kennedy (right next to the Fitzgerald Tennis Center), and select Friday nights at Brentwood-Hamilton Fields.
The league is open to all skill levels, from those who have played for years to those who have never been on a football field. Additionally is it a fellowship for both straight and gay individuals. Come check out our games, meet some amazing people, and consider joining us as a player.
As the league motto says: Get off the bench, and get in the game!
Recent News
Congrats to the Crimson Scarlett O'HeyBoys, for becoming the newest to join the Champions Corner in the DC Gay Flag Football League! Captain and All-Star William Lipovsky, QB and All-Star AJ Reust, All-Star Amanda Livingstone, League MVP and All-Star Antwon Hines, Austin Rooke, Jacob Pring, Jorge Membreno, Mark Summerside, Mike Osorio, Mike Z'Goda, Patrick Tobin,
>>Read More
Power Rankings
Scarlett O'HeyBoys (Crimson) 4 - 0:
Congratulations to the first girl QB super bowl winner GAYJ Reust! I don't know why you gagging, she bring it to you every week. The support Crimson received from the crowd was incredible. As in my parents are incredible and the only ones that cheered for the Scarlett O'HeyBoys. Best. Team. Period. #todd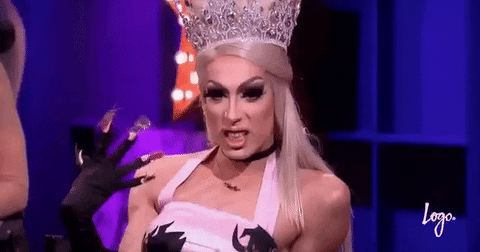 >> Read More
Blade Conference
Division A
Take Olive It (Olive)
(10 - 0)
Ca$h me outSKY (Sky Blue)
(6 - 4)
Cockwerq Orange (Orange)
(4 - 6)
SUB-Marines (Navy)
(1 - 9)
Division B
Lime Lick Maneuver (Lime)
(8 - 2)
Irish Creamers (Kelly)
(8 - 2)
Squirtle Squad (Cerulean)
(4 - 6)
No TEAl No Shade (Teal)
(3 - 7)
Hardwood Forest (Forest)
(2 - 8)
Uproar Conference
Division A
Blac Chyna (Black)
(7 - 3)
Lit AF (Charcoal)
(7 - 3)
White Russians (White)
(3 - 7)
Kung Fuchsia (Fuchsia)
(2 - 8)
Division B
Scarlett O'HeyBoys (Crimson)
(9 - 1)
Rose Before Hoes (Pink)
(7 - 3)
Jew Kids on the Block (Royal)
(7 - 3)
Dandy Lions (Yellow)
(5 - 5)